Get started
:
Call or Email Karen. 917-224-4944, bodyteacher@futurehuman.com
Private Training: work one-on-one or with a friend or family

member

.

Group Workshops: build your own group or join an open group.

Private gym consultations and installations for your h
ome or office.

Karen has been an innovator in the gym and health spa business since the late 1970's. She is passionate and easy to work. She will help you design your gym layout and work with your contractor or if you don't have one, hire the crew to get the job done. With her extensive background she will help you choose the
equipment that will best suit your needs.
Book your Spring or Summer workshops now!
Build your own group or join an open group.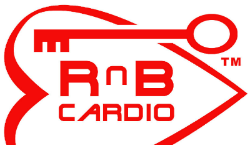 Rudiger Method/ R
hythm nose Breathing workshop: Reach your highest potential in respiratory function and make your cardio fitness better!
Learn the RM-Key elements of exercising the rhythm of breathing utilizing both your upper and lower respiratory systems.

Learn why mouth breathing is wrong and how athletes use the mouth as a vent with the proper mechanics.

Learn the benefits of nose breathing and how it will increase

your blood oxygen levels and metabolism.

Learn why improper diaphragm breathing (pushing your stomach out) is a leading cause for degenerative spinal injury.

Learn how to condition your muscles for effective

diaphragm

breathing without distending your belly.

Learn what commercial exercise routines you need to avoid and how the RudigerMethods will help you reach your highest potentials.

AND SO MUCH MORE!!!
This workshop is fun and outdoors. Come take a walk with me in Central Park NYC, Overpeck Park in
Bergen County
, NJ., or choose any park and I will meet your group there. I love to teach and and love the student who loves to learn!

Posture Alignment, Flexibility & Strength Workshop:

The Rudiger Method™ is a new training p
aradigm and can be integrated into any routine of exercise practice to make it better!
Learn the Rudiger Methods

Keys of exercise training for Human Dynamic Balance.

Learn

how to apply this new

foundation of

knowledge into any

exercise routine, or exercise your body mechanics separate from all other physical activities.

Learn how to build

flexible

-strength and balance without stretching.

Learn why stretching is one of the most misused exercises.

Learn how the Rudiger Exercise Science is the first to coin 'physio-analysis'™ and introduce a new anatomical position as a paradigm of reference, utilized in measuring articulations, and testing in 'motoric-aptitude'™.
Learn what it means to become BE!-Body-Extended™. _ and so much more!
Learn to make it work better!



How to get started :

Contact Karen by email or phone for more information. Fees are based on a flat rate. The more people in your group the more economical a workshop becomes for each per person. Workshops are adjusted to the level of skill level within a group of 3-6 persons.

Contact Karen for more information:


Email: Karen@BodyTeacher.com
Phone: 917-224-4944



http://contortionistsunite.ning.com/forum/topics/improving-shoulder-flexibility